$1 is DONATED for every order placed
Donations are made to various IBS/IBD charities and social initiatives
$1 is DONATED for every order placed
Donations are made to various IBS/IBD charities and social initiatives
$1 is DONATED for every order placed
Donations are made to various IBS/IBD charities and social initiatives
$1 is DONATED for every order placed
Donations are made to various IBS/IBD charities and social initiatives
$1 is DONATED for every order placed
Donations are made to various IBS/IBD charities and social initiatives
$1 is DONATED for every order placed
Donations are made to various IBS/IBD charities and social initiatives
$1 is DONATED for every order placed
Donations are made to various IBS/IBD charities and social initiatives
Back in 2020 I was diagnosed with Ulcerative colitis, which soon turned into Crohn's Disease. The past few years managing my diagnosis hasn't been easy. Navigating a new diet and learning how to cook and prepare foods that make me feel good has been a tough journey, even with the incredible support of family and friends.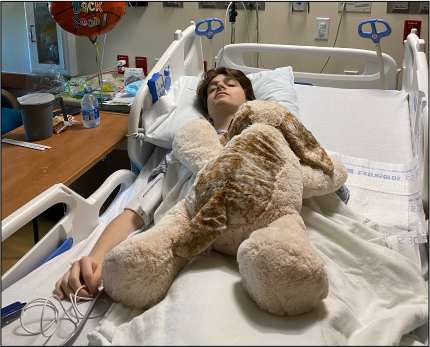 In 2021 I realized that I was missing out on some of my favorite foods because of my gut challenges and decided to do something about it.
My passion to make gut-friendly smoothies and snacks at home soon morphed into a product idea so others could enjoy these tasty treats. My FOMO for "regular" snacks and foods made me think: why couldn't protein powder and snacks be made to fit into my lifestyle?

I got to work finding the best ingredients and nutrition experts to help bring my idea to life.
So here we are: !
I hope you enjoy TumLove products not just because they fit your lifestyle and ease gut discomfort, but also because they taste insanely delicious and make you feel good!

And, because I like to put my money where my mouth is, we're donating $1 for every order sold on our website to gut-health focused charities to support research and community support for those with gut challenges.
Love Your Gut
Hudson
$1 is donated for every order placed